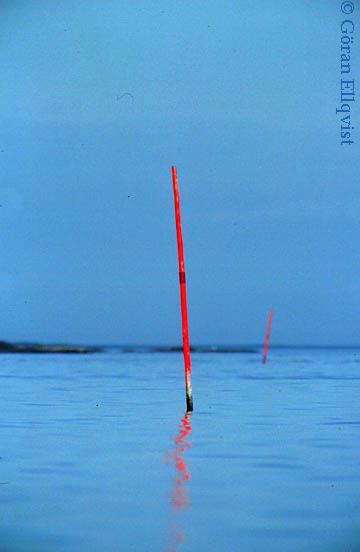 Navigation markers in the Blekinge archipelago, Sweden
This question is something we do not always have a good answer to ourselves.

The easy version is that I am a man in his mid forties from Sweden. I have an MSc from Linköping University of Technology and am working with strategies for computer systems that supervise and control telecom networks.

I have a lot of different interests, many of which relate to building things myself (as can be seen on this web site).

I am married and have two kids, Maria (born 94) and Erik (born 95).In 1995 we bought a house. It was in good condition from its completion in 1947, but was in want of updating. As you may easily imagine, the kids and house, keep me more than busy. The time left for photography has shrunk substantially in recent years.